X Products on The Big Screen!
Posted by KP Sawyer - Marketing Manager on Jul 19th 2021
We've done it again and made it on the big screen! This time two consecutive summer movies, Amazon's The Tomorrow War featuring Chris Pratt, and F9 from the Fast Furious Franchise featured several of our products. Although not our first time on the big screen, the Can Cannon was used in Six Underground produced by Michael Bay, where it was used to launch a rope with a grappling hook. It's awesome to see our products in movies, but surprisingly it never immediately impacts sales, and it's reasonable to assume viewers don't realize the products are real.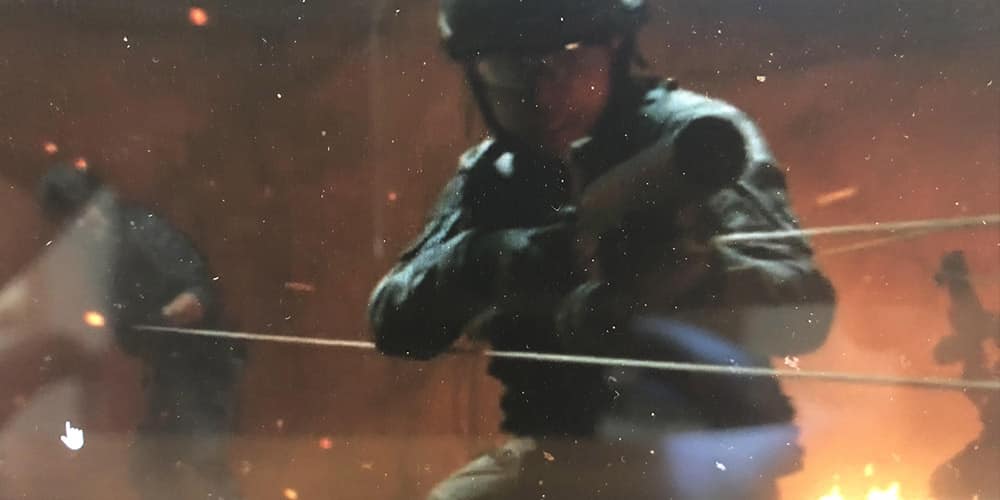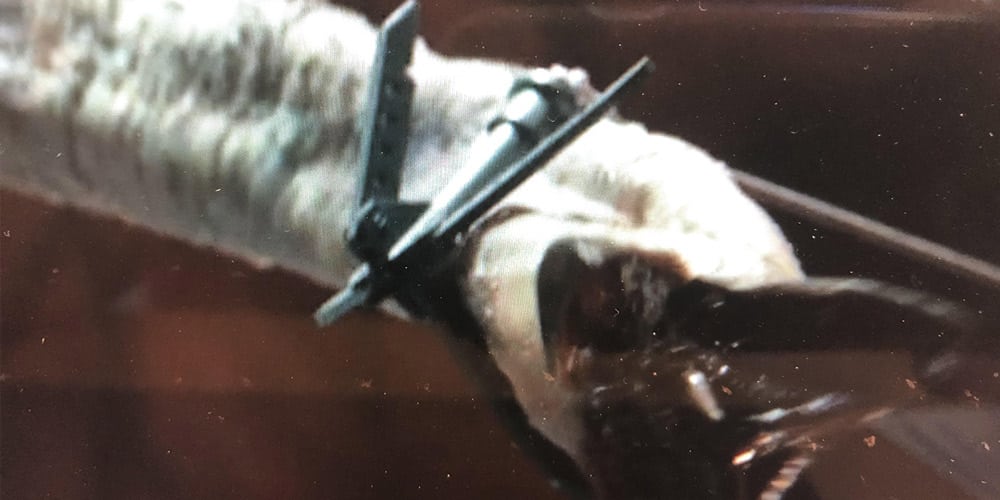 Companies pay millions for product placement in movies, and we'd assume there's a major benefit to companies like Coca Cola or Pepsi who's products are sold at concession stands (we can only wish concessions sold Can Cannons). In our case paying millions is out of the question, instead we give product to armorers in hopes that they'll be used in a movie. In this case our prayers were answered and our products were in two feature films, and we imagine families watching had no clue the products were real. For example in The Tomorrow's War at 1 hour 6 minutes there's a 5-minute X Products orgy! The scene starts with a slow-mo of the XM-42 Flamethrower lighting up the ground to burn out aliens, and shortly after leads into Yvonne Strahovski with an operative team in a cave where almost all are using Can Cannon's with X-15 skeletonized drum magazines to wrangle an alien into a cage. Even our grappling hooks used to launch at the alien's tentacle are from our product line. We doubt very few watching realize or even ask the question can I own a flamethrower or grappling hook launcher, and if you are one of those asking the question reading this article the answer is a resounding yes, yes you can.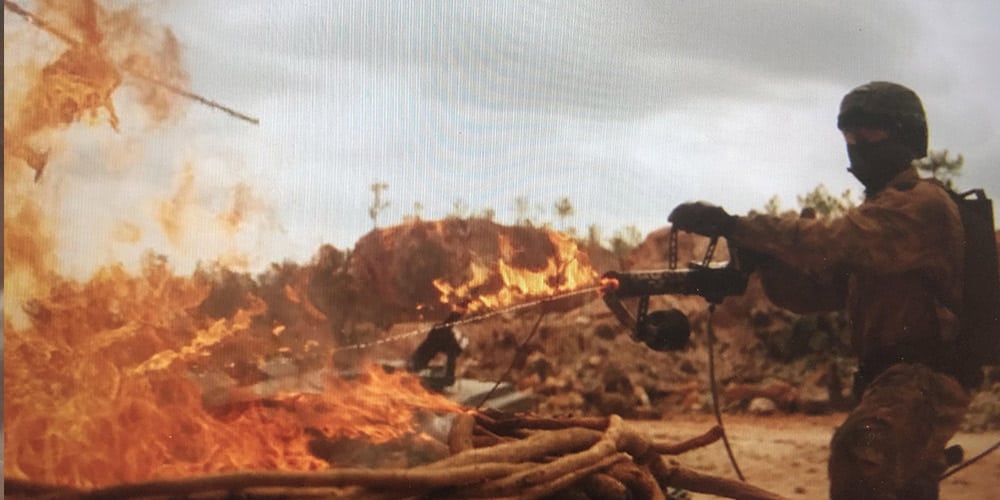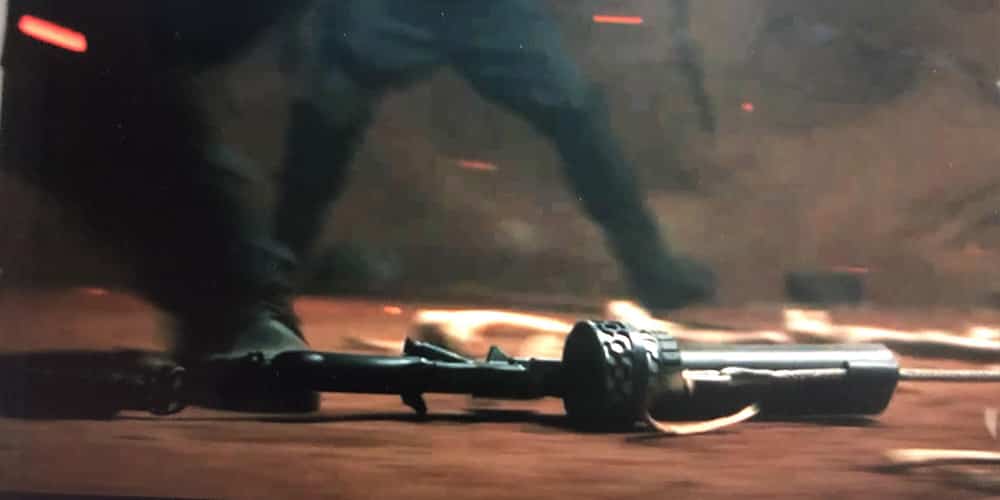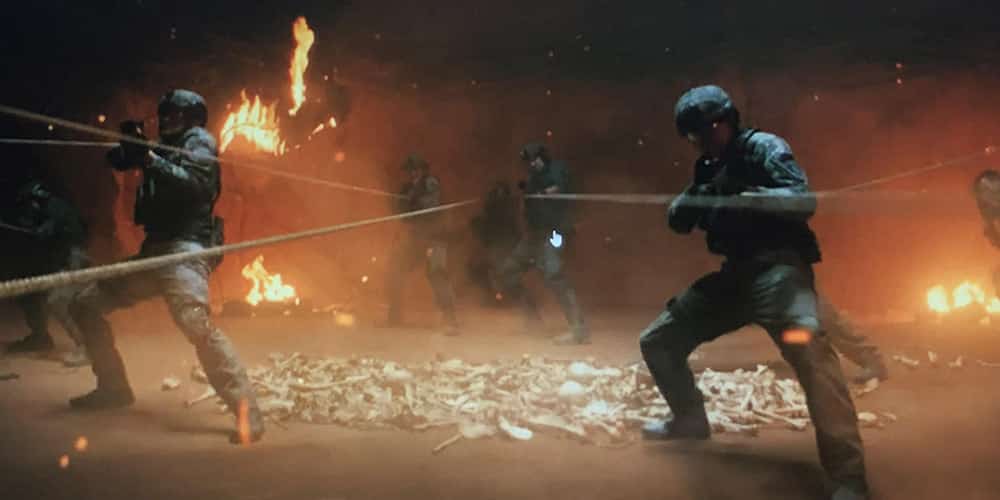 John Cena Shooting our X Products grappling hook and Can Cannon @ 1:06
The Tomorrow War was a good start for product placement, but we doubt it will move the needle, so were going to pick up the picante before people realize these products are in fact real. With that being said we took it a step further while working with director John Steel's (known for directing the Notebook) upcoming movie God is a Bullet, featuring Jamie Foxx, Nikolaj Coster-Waldau, Andrew Dice Clay and January Jones. In the movie they not only display our product but our logo too, big moves! Our only concern is consumers may confuse our logo with the similar Chippen Dale's logo, with that said keep an eye on your spouses search history and make sure to direct them to the correct site after watching the movie, because we assume you'd prefer a Can Cannon over a bowtie for Christmas. As always thanks for reading and we look forward to keeping X Products action flick fans up to date on upcoming projects!